Ep 2 - Malmö, June 2023
You Can't Make Old Friends
I'll be honest, there are moments when I question what the hell am I doing with my life. And when I say 'moments', of course I really mean hours (and sometimes days, weeks…) I'm not one to complain about the 'struggle' of being an artist - but I'm far from immune to the insecurities that come with this gig. Each time I overhear conversations about inflation, interest rates or super funds I'm reminded of the slightly precarious nature of my existence. And when Scott Pape (aka The Barefoot Investor) pops up with his sage advise for how to live better and be a fiscally responsible adult, I feel a familiar pull in the pit of my stomach and find myself wishing I could disappear under the couch cushions. It can seem that everybody else on the earth has managed to 'get their life together', whatever that means. Of course, I try to comfort myself with mantras such as 'comparison is the thief of all joy' (a favourite of mine) but let's face it, comparison is also harder to avoid than ever (thanks Facebook, Instagram and Reality TV!)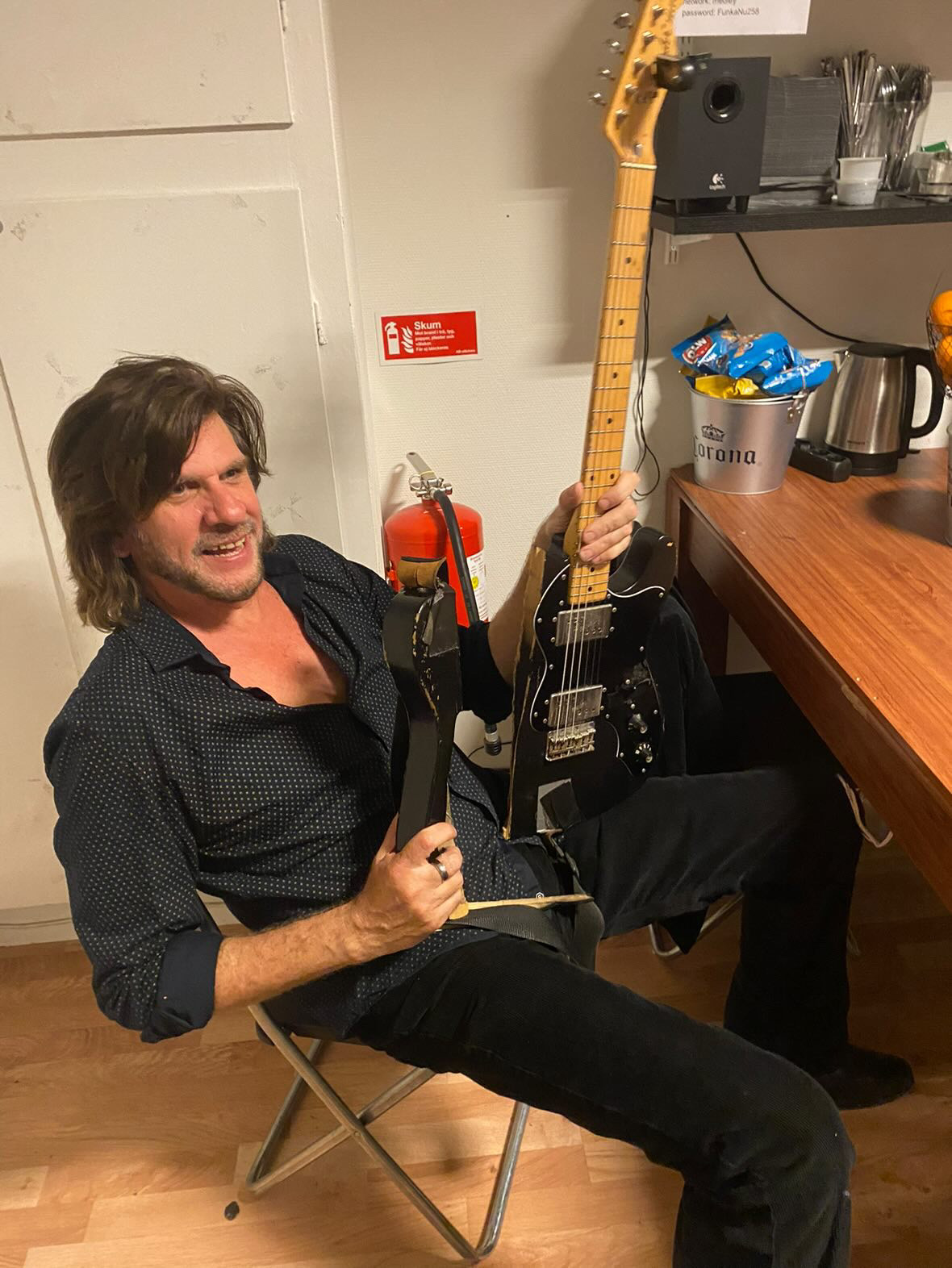 If I ever walk away from this life of touring, it will likely be because one of these 'moments' has gotten the better of me - and somewhat awkwardly, there's almost always one at the start of each journey. So whilst last evening I was eating mussels by the lake, drinking wine and looking upon the coming fortnight with a sense of wonder, this morning that mean bastard that disguises himself as 'reality' had me in some kind of vice grip - making mountains out of molehills (such as navigating my way out of Stockholm on the wrong side of the road, fixing the busted zip on my suitcase and getting my Amex to work at the gas station) and even making me wonder if I still believe a single word of the songs I need to play in my solo set. I was grumpy all day, to be fair, even when greeted by a new and beautiful town, a bunch of friendly promoters and the familiar images of Tex Perkins (pictured left on his recent visit), Steve Hadley and Roger Bergodaz on the band room walls. It took until well after 5pm for my spirits to lift a little, and I suspect my maudlin melancholy would have lingered even longer, were it not for a visit from an old friend.
Therese was first introduced to my friends and I just after high school. It was immediately clear to us all that she was beautiful and charismatic, so she must therefore have be from some other place beyond the pubs and beaches of Frankston and Mornington that formed the backdrop to our entire existence at that point in time. That 'other' place was, of course, Sweden. I remember that she smiled easily, and had eyes that seemed to open wider and further than I thought possible - as though she was looking upon our insular suburban social landscape with a disproportionate sense of wonder. We could not believe that our mate Grant (who, in hindsight, was a mature, handsome, hard-working and interesting guy) had managed to meet someone like Therese and entice her to follow him back to Australia, but we were glad she came. 
For a year or so (I can't completely remember the chronology of events) Therese and I were neighbours in Parkville near Melbourne Uni, whilst I studied (and worked about six poorly paid jobs) and she cleaned hotel rooms and worked at the Warner Brothers store. Hers and my hours were similar, and we would sometimes hang out in our downtime. She was always kind, warm and friendly - but she also showed me (unintentionally I'm sure) the loneliness that comes with picking up your life and moving to the other side of the world for love. Later I would end up putting a partner of my own through that same loneliness so I guess, like all lessons pertaining to romance, I failed to learn from Therese's experience.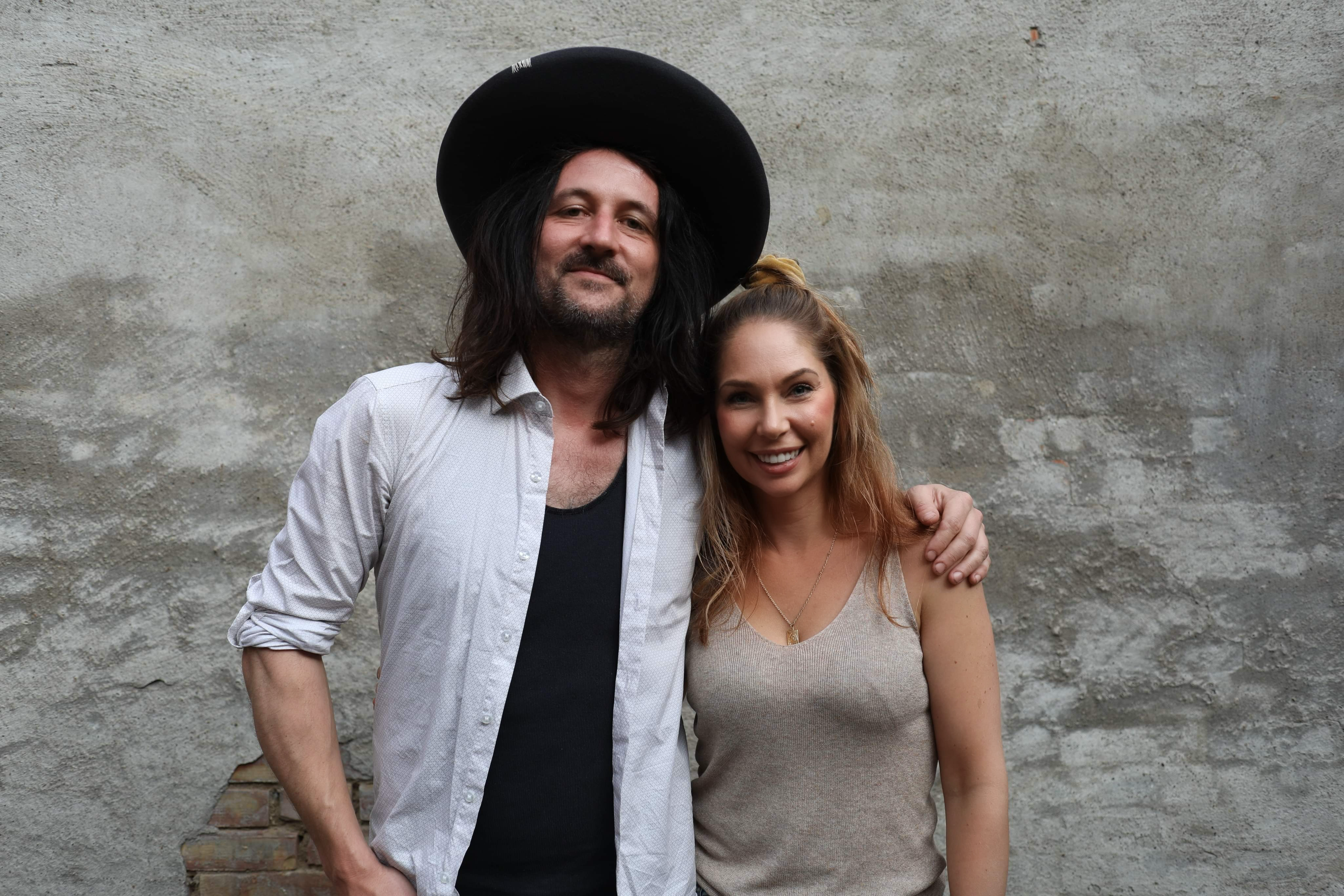 But that was so very long ago. Seeing Therese in Sweden on these last two visits has been lovely. Neither of us have followed very conventional paths through adulthood, but we both seem just fine with that, for the most part (though I sense she has'what am I doing with my life?' Episodes too). The years have been enviously kind to her and her own kindness continues to shine through. I get the feeling that she is still charming everybody she meets, just as she charmed us unwitting twenty-year-old Aussies back when we first met. Tonight in Malmö our catch-up was brief - just a quick dinner before the show, and she had to leave before Hannah's set was finished so that she could make the last train. But we did get our photo taken by the venue's resident photographer before my set - and her company improved my mood significantly, just in time for what turned out to be a great show - one in which I believed all my own songs and got the feeling that the crowd did too.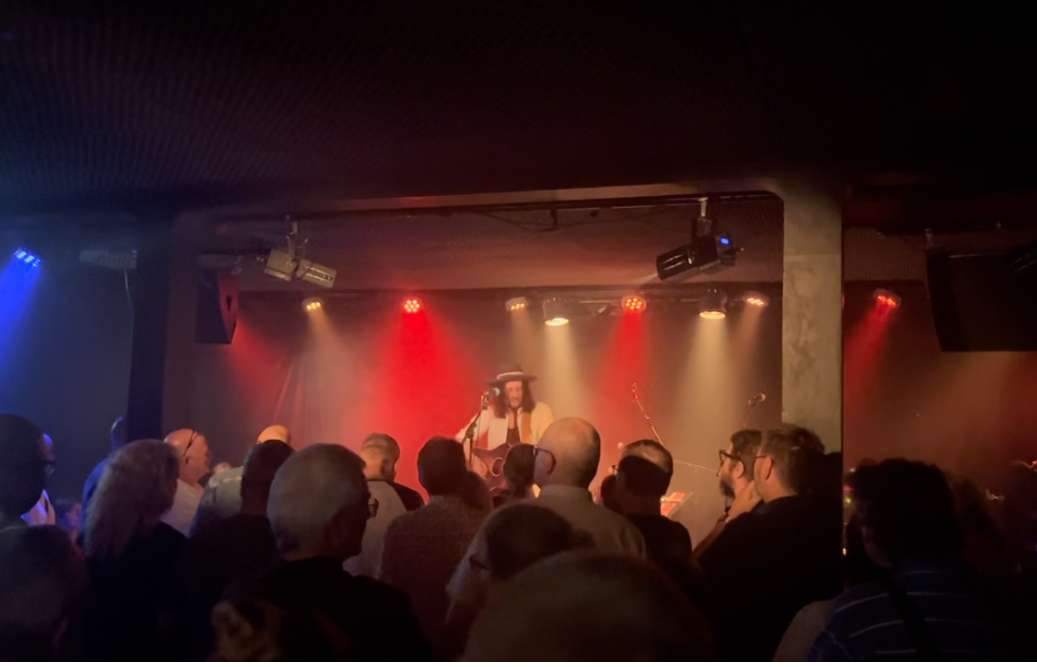 Our first hit-out as the new Hannah Aldridge band could not have gone better - it was loud, it was sweaty and we played almost all the right notes. After we'd finished the post-show meet-and-greet we walked to the hotel, drank a couple of whiskies, then collapsing into our beds, exhausted.
I've kept my eyes propped open just long enough to type these words, and I will sleep feeling grateful once again for what I get to do with my days and nights, even if a sense of security is still just as far away as it felt this morning. But most of all I'm grateful I got to see my old friend.
Ep 1 - Stockholm (1), June 2023 
It's the singer not the song 
Rehearsal rooms are the same the world over - airless, windowless boxes filled with sweaty men and the occasional sweaty woman fighting to be heard amidst the microphone feedback, the single-coil pickup buzz and the low rumble of the metal band rehearsing next door. In Stockholm it was no different - even if the studio carpark overlooked a pretty lake and on a hot summer's day the bands could take a lunch break to sit by the beach whilst blonde haired blue eyed kids and their parents splashed around in the freezing cold water. 
Having flown in that morning, checked into the hotel and collected the Ford Transit tour van, I found my way to the studio to be reunited with Hannah, meet Martin, Marcus and Oskar for the first time, and get down to the business of rehearsing the Hannah Aldridge set. I'm playing two roles on this tour - I'm the opening solo act and keyboard player in Hannah's band. I'm also allegedly the band leader - though it's clear from the first few bars that this band need very little leading. 
We finish up around four and drive around Stockholm for an hour or two to drop band members home, before I roll up to soundcheck for the 'extra' gig I'm doing - a one-off opening slot for local Americana-upstart Jesper Lindell. I have little recollection of the show itself - except to say that it was outdoors on a wooden stage by some kind of historic homestead. I wondered the grounds during Jesper's set and soaked in the sweet lilac blossom scent that seems to hang over this city at this time of year. By the time I close my eyes to sleep there's been the usual late-night fast food collection, though here in Scandinavia that can mean a halloumi steak in a lettuce leaf bun, with sweet potato fries and an avocado shake.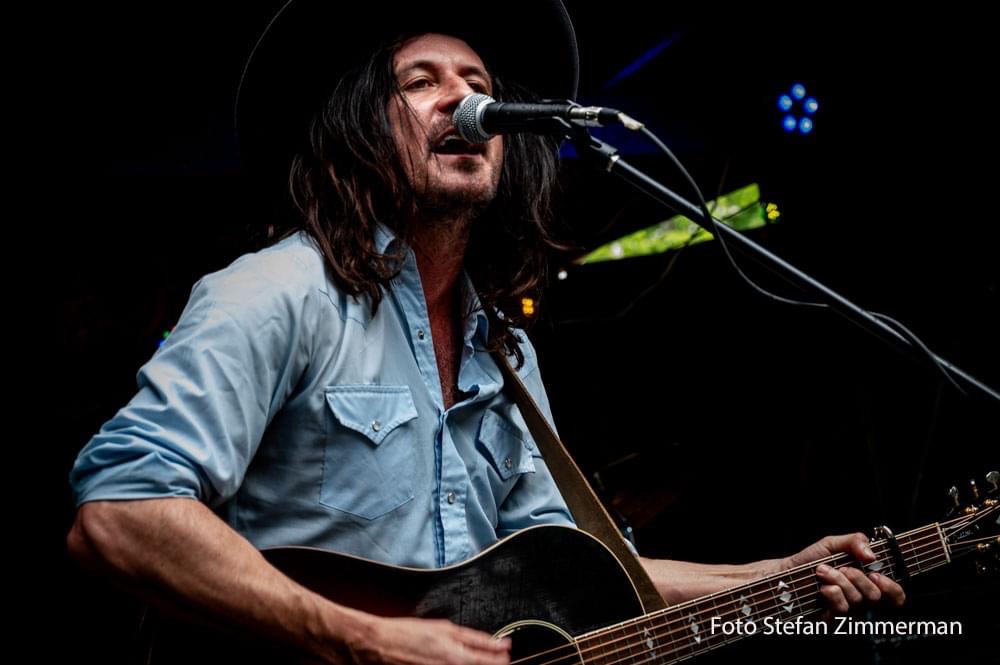 Above: Me at Stockholm Arlanda Airport, then live and unslept, supporting Jesper Lindell.
Below: Seafood and wine, then collecting Dream of America vinyls from the label office.
I begin day two - which promises only another ten hours in the rehearsal room - with a five kilometre run around the park and cemetery, embarked upon to counteract the dubious nutritional value of the waffles and crepes at the hotel breakfast buffet. It's easy to feel motivated to exercise in Sweden - the locals look…well. Perhaps it's the saunas, perhaps it's the icy-lake swimming, or perhaps it's the prevalence and relative affordability of plastic s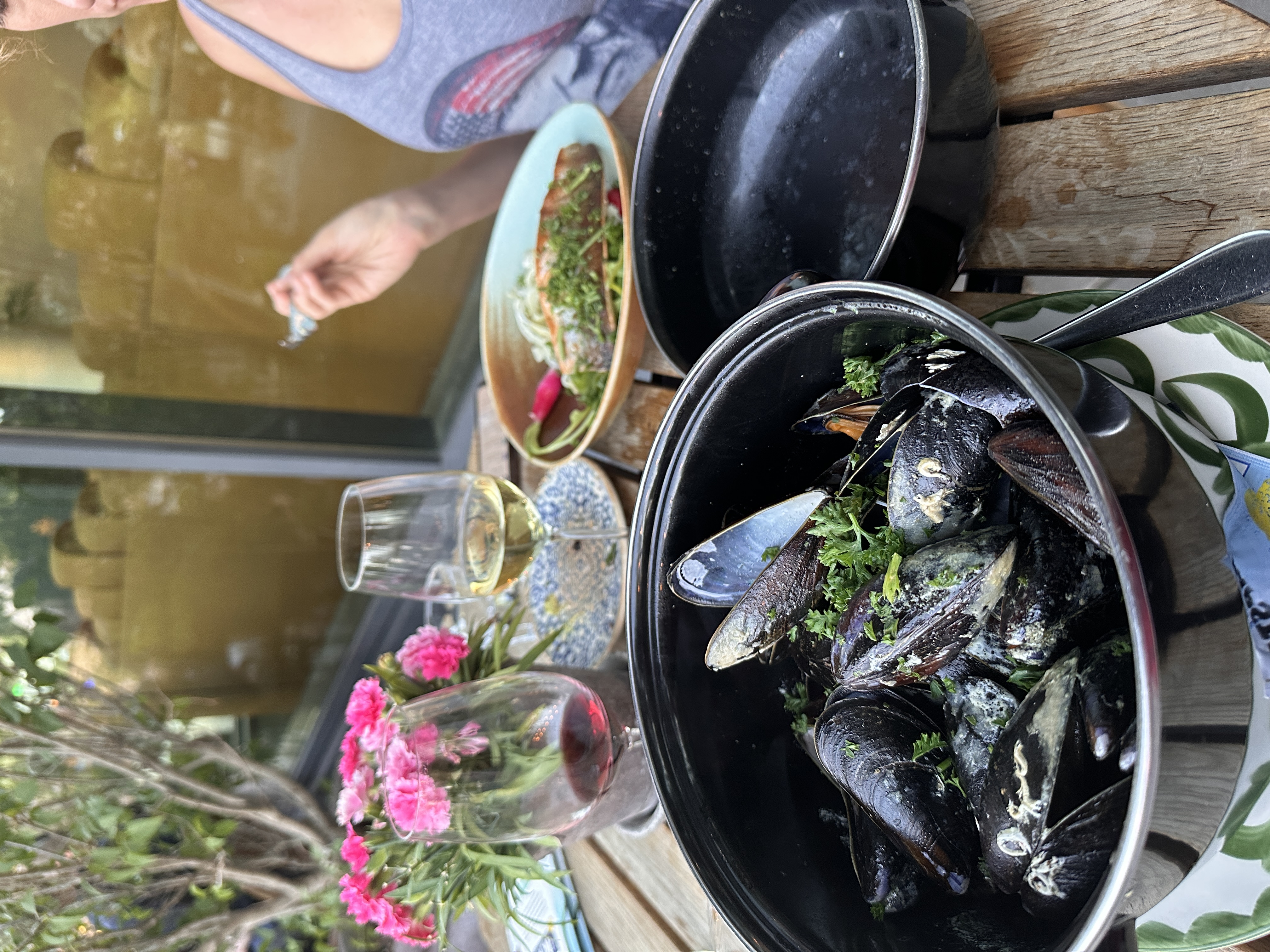 urgeons, but it's hard not to notice that (many of) the Swedes are glowing with health. Inspired, I made good (post-breakfast) life choices today - sushi for lunch and a seafood dinner (by yet another lake) with Hannah and only two glasses of wine, to dissect the rehearsals, the band and get in the right headspace for the tour. 
There's a lot on the line here for Hannah - a new record, a new label and the first Scandinavian tour with and all-new band. The record  itself - Dream of America - which Damian and I produced, is really the reason we're all here. Hannah and I got started during lockdown, and we brought in Damian late last year in a move which ensured that the record got finished yet maintained the vision we'd discussed and chipped away at for years. It was an ambitious, somewhat avant-garde project, and it has the potential to be divisive. It also includes a cover of an LB and The Wildes song - Portrait of the Artist as a Middle Aged Man - which, in my humble opinion, definitely surpasses the original. Sometimes, as Mick Jagger said so long ago, it really is about the singer not the song.
Next up: Malmö - the tour begins…